How to get Klipper Screen in 5 Minutes
For those who are using Klipper firmware, the black screen seems to be a huge problem. How to access the printer without keeping the computer opening?

Today let's show you how to get a "Klipper Screen" in 5 Seconds.
First, if you haven't got Klipper to use, please check this blog, it should help you get ready soon.

Klipper Screen is a great project that helps you enable screen fretures, but it does require some hadware and setups.
Actually, we can use our smart phone or tablet instead.

What we all need is the Mobileraker app. It's a powerful tool that helps you control the Klipper dashboard on your mobile devices.

Just visit here or search the app name in App Store (IOS Devices) or Google Play Store(Android Devices) to download the app.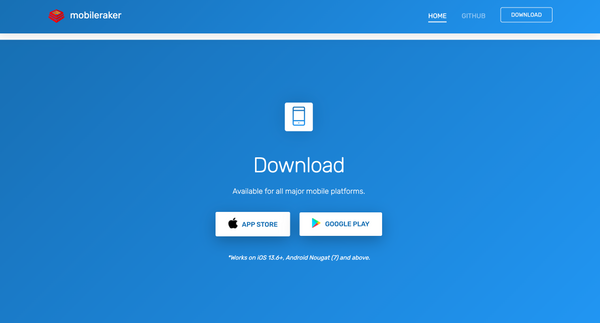 Once you do, make sure your mobile devices and your 3D printer are at the same internet connection. Then open the app and set up.
Just follow the screenshot as below, you are all set to use it.
Click "Add New Printer", then set up your printer based on the image you use.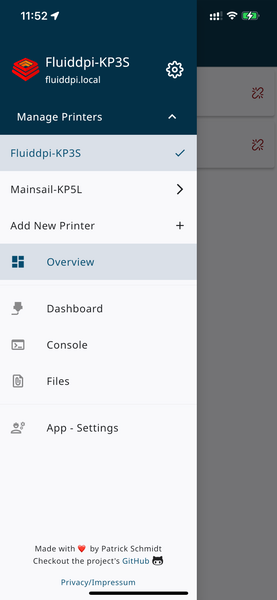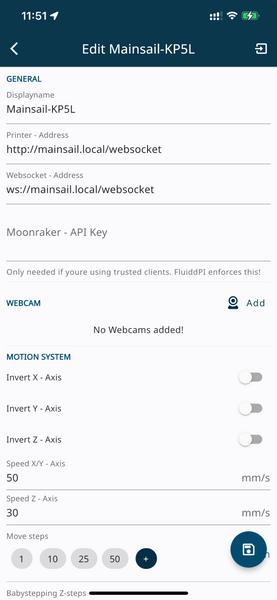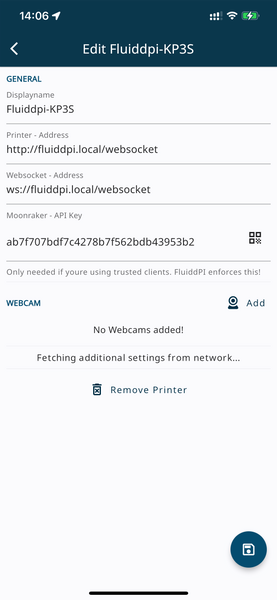 For mainsail users, there is no need to get an API key, just leave it as blank.
 As for Fluiddpi users, go to "Settings", then "Authentication". Click "ADD USER" to set up your account, then click"API KEY", you will get a QR Code. Just click icon on the app and scan the code.
After that, you are all set. You can also click test to check the connection. Everthing should be fine. Remember to click the hardware icon to save your printer.
Next, you will be able to monitor and control your printer on the Mobileraker app.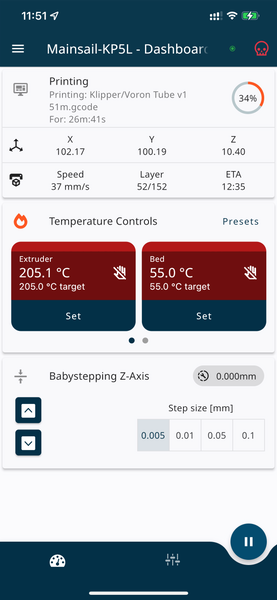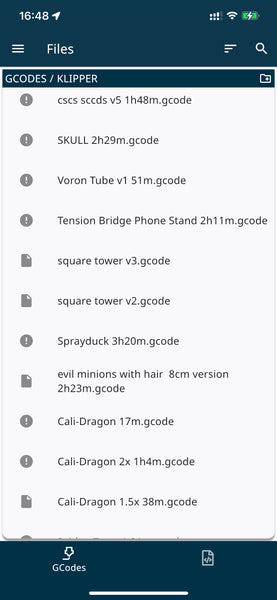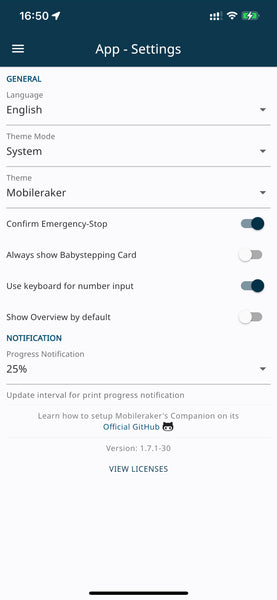 You need to be careful about the Emergency End Button, once you touch it, the system will be shot down immediately. So, it's highly recommended to turn on the "Confirm Emergency Stop".
If you have any webcams, you can add it, so that you can see real time video in the app.
OK, that's all for today. If you have any questions, please leave comments down below.