KINGROON Tech Co., Ltd is a top 3D printer and accessories manufacturer and supplier founded in 2015, in Shenzhen & Hong Kong. We have more than 7 years of experience in 3D printing field. KINGROON has gathered a group of talents both in 3D printing R&D and manufacturing of 3D printers, 3D printer parts, 3D printing tools, and 3D printing materials. KINGROON dedicates itself to providing a "Perfect 3D Printing Experience" to our customers worldwide. KINGROON has confidence to serve worldwide customers and partners.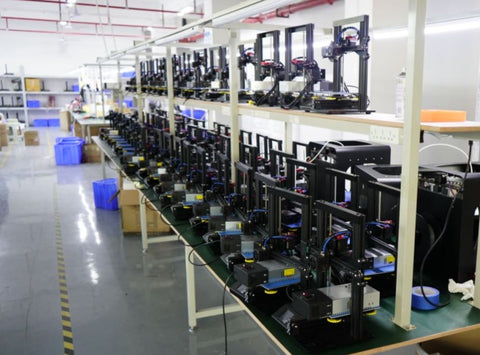 Production Base
2,000 square meters, including manufacturing base, R&D centre, showroon, etc.
Production Capability
50,000 units annual production capability
Most of the raw materials of our products have been tested strictly according to SGS.
OEM & ODM Service
We are glad to provide OEM & ODM service for you. 
Warranty Service
Kingroon value our customers' need and feedback. For the after sell services within warranty date, we'll provide support free of extra charge. For the support out of warranty date, we'll provide our support with charges for parts if any needed. KINGROON Technology Co. Ltd wishes to bring consumers a high level of 3d printing experience through our continuous work. Dealers who value brand name and long-term cooperation are most welcome fro close cooperation, which will definitely lead to continuous improvements on the quality of our products.