That's how we make every KINGROON 3D Printer
People may not know, the KINGROON models you have, comes from China, thousand miles away. And we manufacture did a lot of things to make sure they remain good and received well.
Today we are going share you some details about every KINGROON 3D Printers. So, you guys can know what happens before you receive the printer and how we made the printers.
Part 1 In the factory
Once a new model finishes its development stage, our engineers get everything prepared. The full printer would be divided into a few parts with different SOPs. After that, those SOPs are going to be assigned to different lines, our works will follow the SOPs to assemble everything.
After assembling all the parts, the printer is going to be assembled for testing.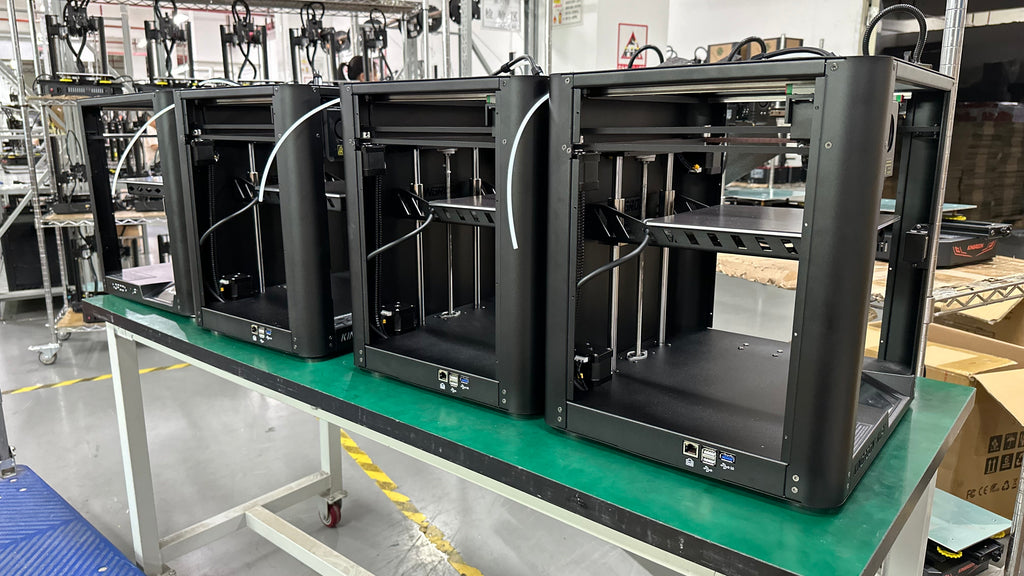 (KLP1 is pending for test)
You are not hearing it wrong, every printer has been assembled for testing.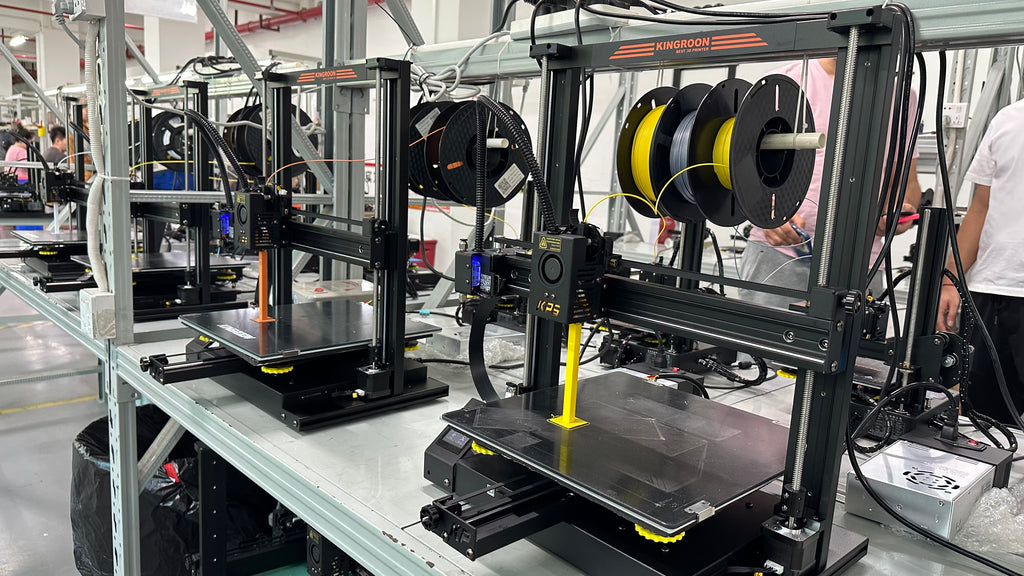 (KP5L is on resonance test)
The regular testing objects would be resonance test and 3D Benchy, they help to find issues.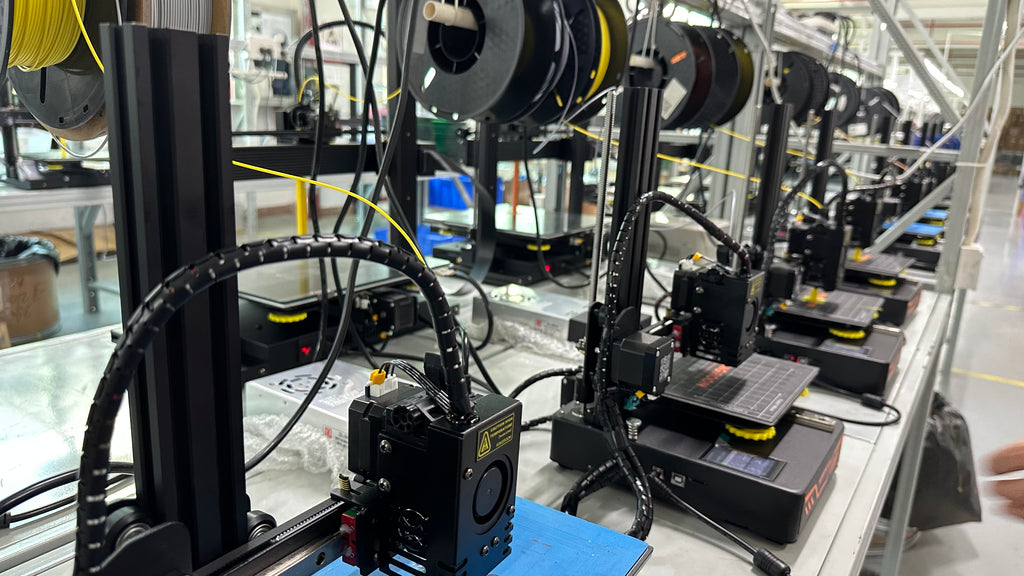 (KP3S is testing with 3D Benchy)
All the machines must pass those tests before packaging. It means the prints has to be OK on every printer, whether the printer is a Klipper model or not.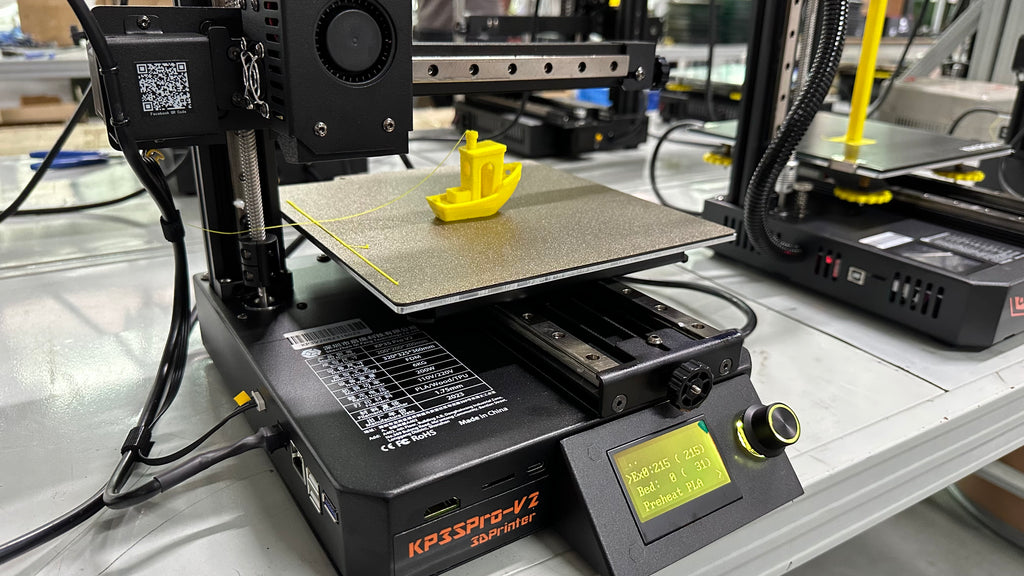 (P4 KP3S Pro V2 After test)
"Self-Producing" is an interesting tradition you might found when you enter a 3D Printer factory. We will pick up some printers randomly for sample survey and endurance test. Those machines are assigned a job to print parts like fan duct. The test usually takes 1-2 days.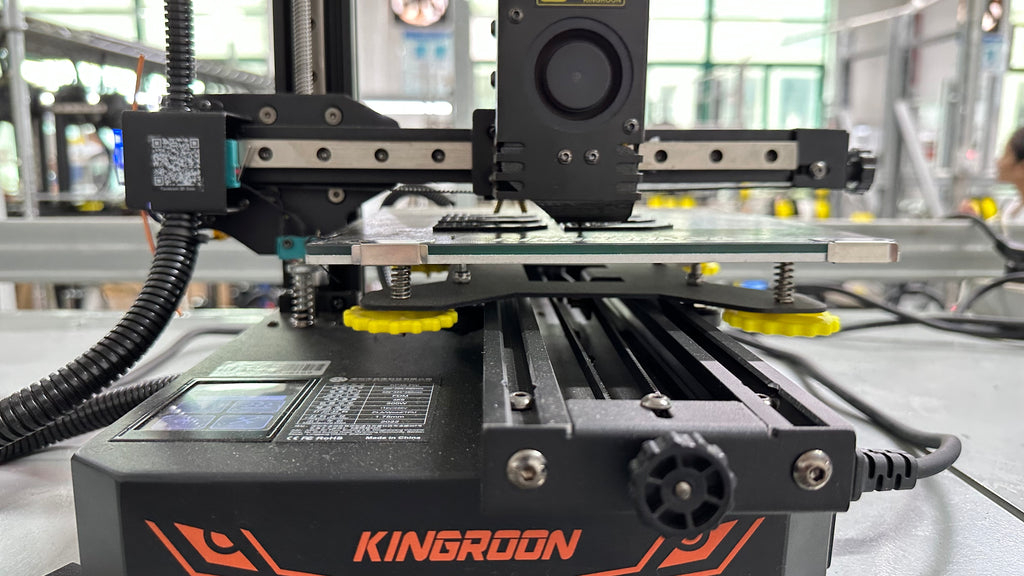 (KP3S Pro in Endurance Test and producing fan duct)
After testing, wear parts like build plate will be removed. The printer would be disassembled, cleaned carefully and having all the required brand-new parts. They usually queue on the shelves and go to the next procedure soon.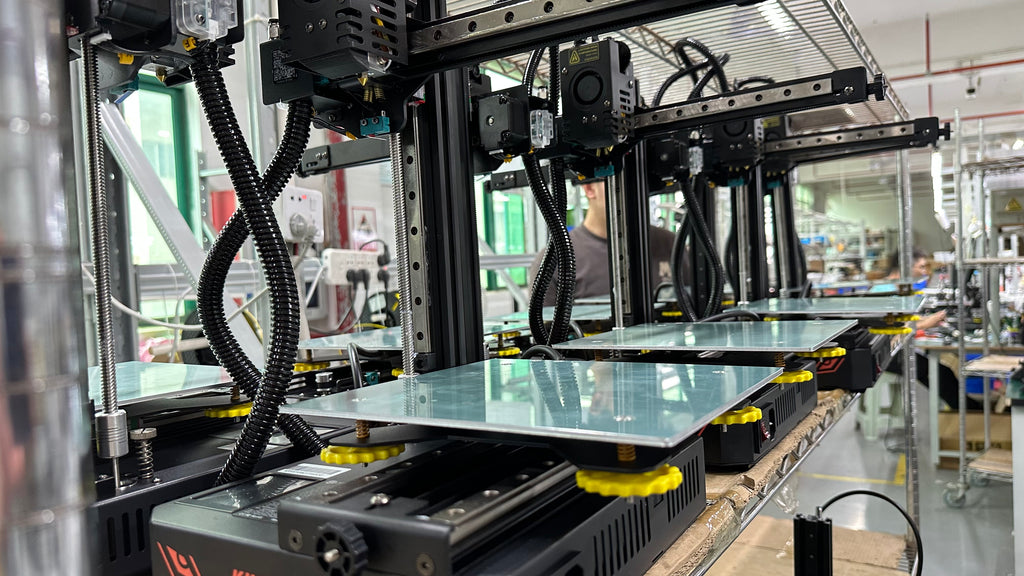 (KP3S Pro S1 Pending for Packaging)
After that, they would be packaged well with another SOP. You should see the same when receiving it.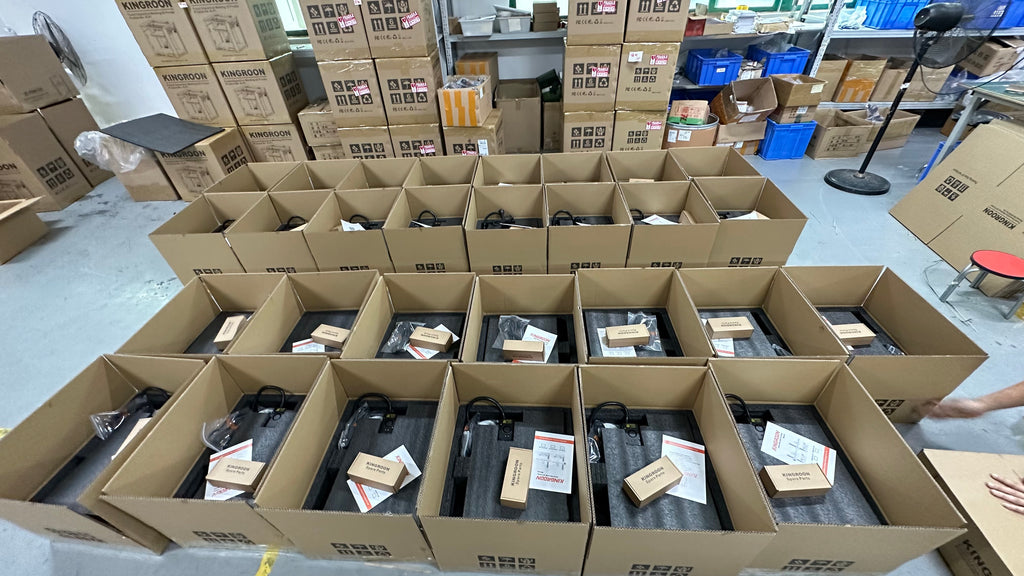 (KP3S Pro S1 Pending for Packaging)
That's the final step for the most printers. For new models, we will pick some packaged ones randomly and run a drop test. That's why there are few shipping damages on the latest KLP1.
Part 2 Sea freight
Heavy goods like 3D printers and filaments are usually shipped by sea. Those printers will be loaded on containers, then delivered to the port by trucks. After that, we pay for the shipping freight, taxes and some other fees.
The sea freight takes about 1-2 month to the local port. Then around 15 days for customs clearance, then 7-15 days to the local warehouse. And 3-7 days for processing and warehousing.
If any package was damaged during shipping, it will be removed and usually be destroyed in this process.
Part 3 Local Shipping
Once we received an order, the local warehouse will have the package labeled and shipped by the required shipping method. The local shipping service usually be DHL, DPD, UPS, USPS and so on. It's takes around 3-7 working days. But Mexico are usually slower, the local shipping service, BigSmart and iMile sometimes could be slow or no updates at all, they cause a lot of complains and issues.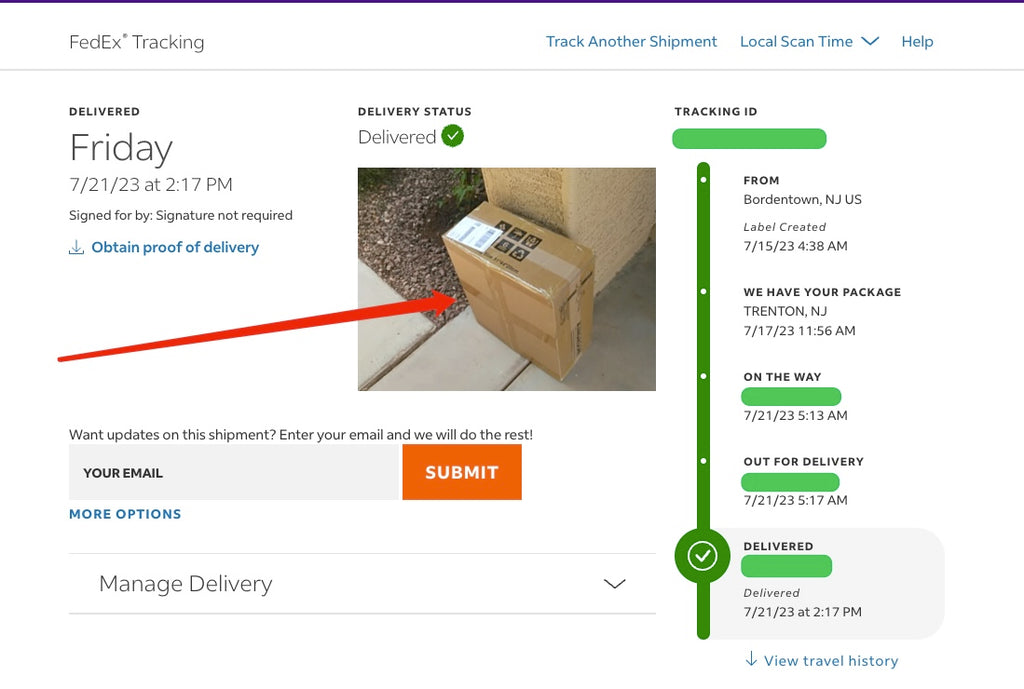 So, prepares we done make sure the printer was perfect when we send them, and for some cases like heavy printers like KLP1, we even done dropping test and packaging improvements to reduce shipping damages.
But shipping damages cannot avoid. And local shipping is the final challenge a 3D printer who comes from thousand miles away. If you find any damages on it, don't worry. We take care of it.